features
Connect anyThing with Netzo
Netzo builds on open standards to interconnect IoT assets through Web of Things (WoT) technology. The Netzo WoT Platform enables unified access into multiple IoT devices, platforms and services to unlock their collective value, even across industries and application domains.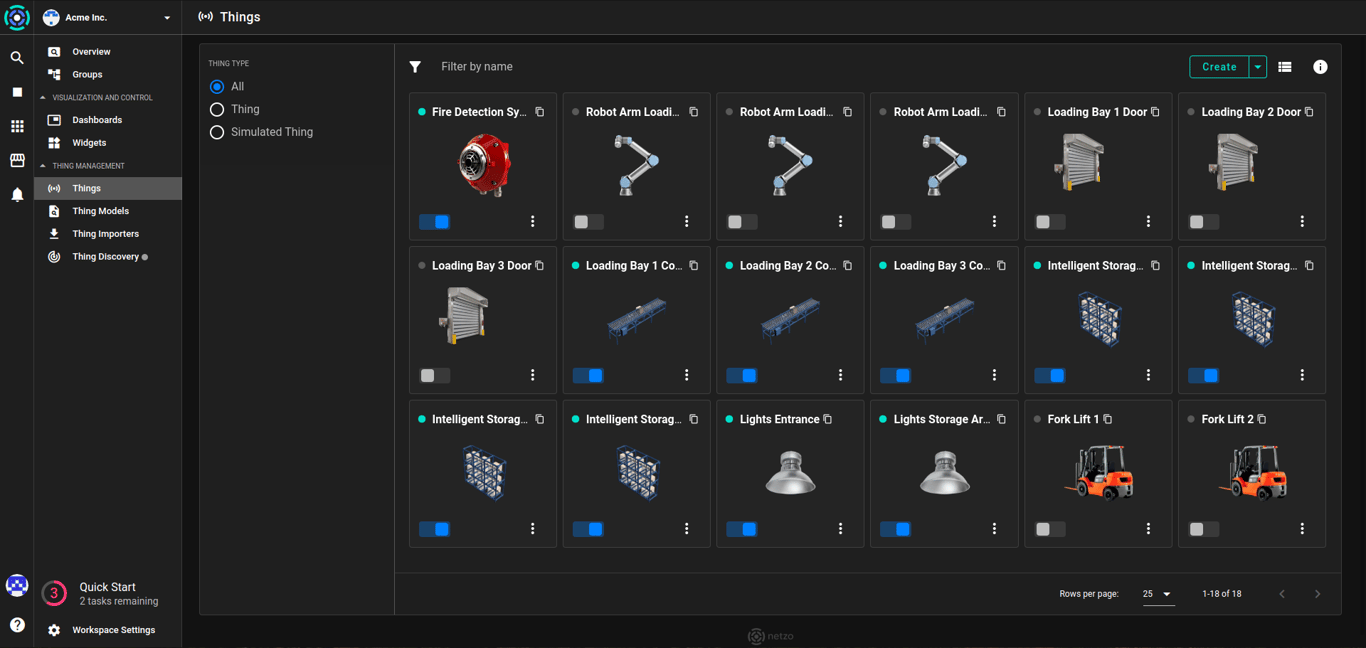 W3C Web of Things
Bring your IoT Things together
Standardize IoT devices, platforms, and services with the W3C Web of Things standard. Escape vendor lock-in and ensure your IoT efforts remain flexible for the long run. Gain unified access to your IoT assets independent of their brand or the platforms and technlogies they rely on.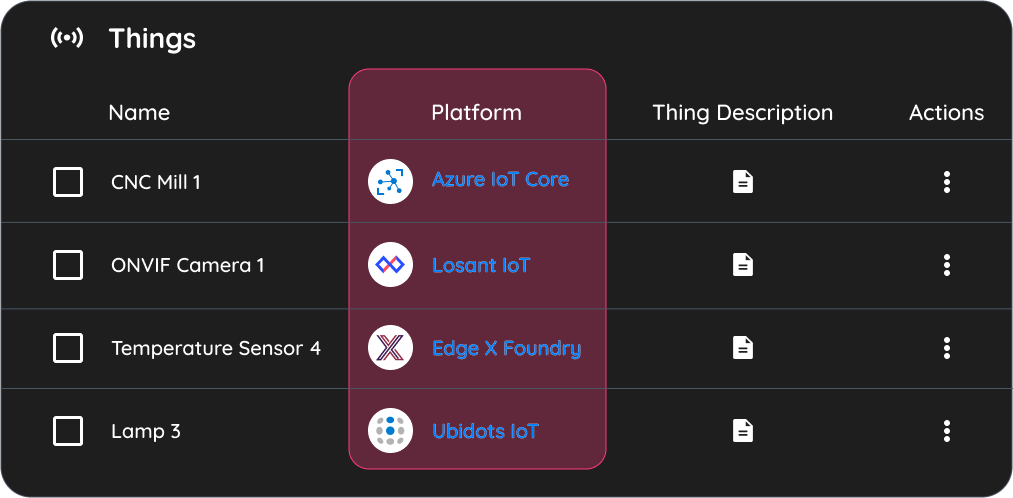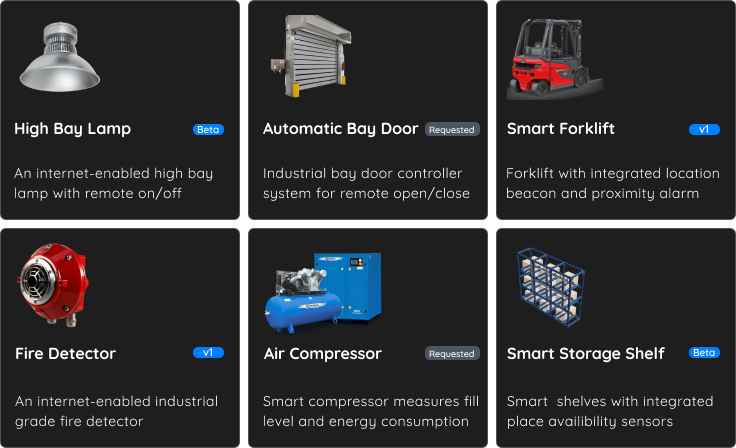 Thing Models and Thing Importers
Provision new assets in seconds
Browse Thing Models and Thing Importers in the Netzo marketplace or create your own to bulk-provision IoT assets in seconds. Complete a step by step setup and watch your IoT assets go live in seconds. Getting started with IoT had never been this easy.
Data Access and Control
A secure URL for each Thing
Eliminate costly, time-cosuming and unmantainable integrations between multiple services via the Netzo WoT API. Manage access with fine-grained control and integrate your business tools via a single and secure point of access.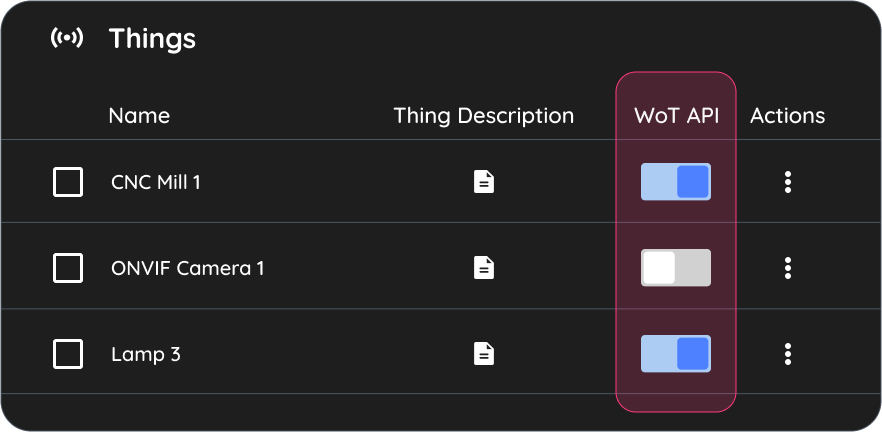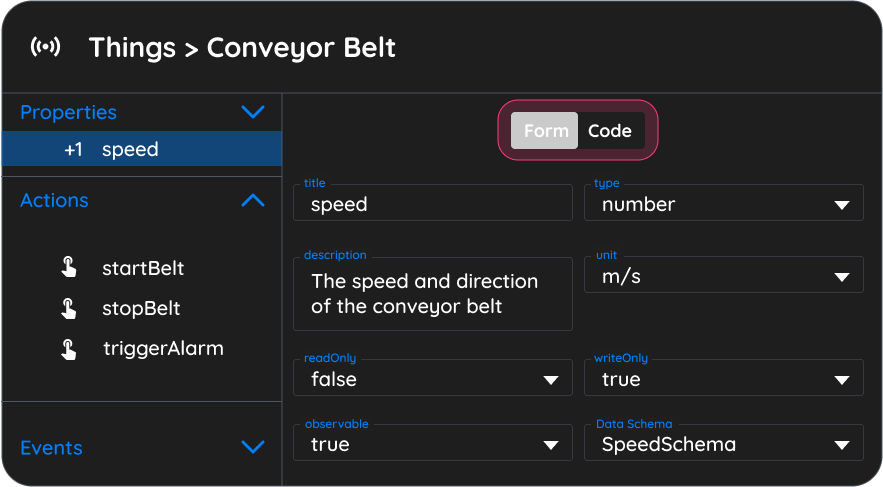 WoT Thing Description
A Web of Things for everyone, not just developers
The low-code Thing Description (TD) Editor empowers even non-technical users to create and customize each Thing as they see fit. Develop TDs in a full-blown low-code IDE enviornment with auto-completion to learn as you go. Empower decision-makers to directly build the solutions they need, when and where they need them.